September 2020
Our Tasting Options
Thu, Sep 17, 2020 - Fri, Dec 31, 2021
Venue:
Tasting Room @ Feast it Forward : 1031 McKinstry Street Napa Valley | Vineyard Location & Instructions Sent Via Email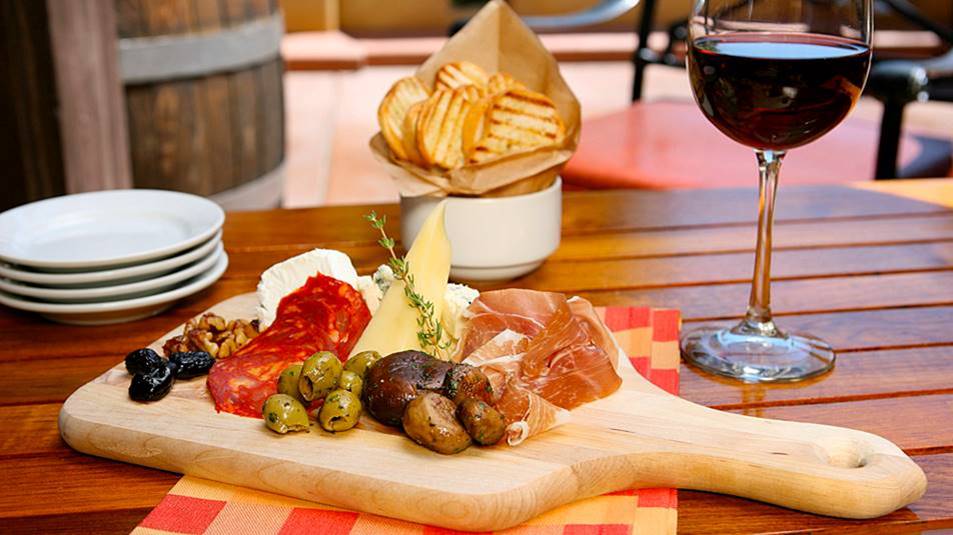 We welcome you to join us in our white Craftsman downtown at Feast it Forward, where you'll find our tasting room, voted "Best New Napa Valley Experience" or a more intimate experience at our Vineyard location. Enjoy a range of tasting and food pairing experiences including winemaker lunches and dinners at both locations. For a complete list of current offerings please |VIEW & BOOK NOW |
We are pleased to offer our club members up to 4 complimentary tastings per visit with an advanced reservation. Club members please use your private code for discount or |JOIN NOW|
RESERVE SINGLE VINEYARD TASTING WITH SPARKLING TOAST
$35 | A tasting of our current release sparkling and still single vineyard wines from the comfort of your private table in one of our cabanas, VIP lounges or intimate deck overlooking the Napa River. |BOOK NOW |
PRIVATE WINEMAKER TASTING AT THE VINEYARD
$65| The Vineyards are the heart of our Pinot and Cabernet program since our inception. Start this experience off with a toast in the vineyard. Discover single vineyard versatility while diving into our wines that all share a common source of origin during this exclusive vineyard experience. We are pleased to offer our club members and their guests this experience for $30 per person with your code or join today! |BOOK NOW |
WINE & SWINE TASTING
$65| Join us at our tasting room for a sustainable food & wine pairing. Enjoy a selection of jams, veggies and YES even Swine raised right here in Napa Valley! Enjoy specialty wine and food pairings curated by our winemaker. This unique tasting is inspired by the seasonal produce found in our Culinary Garden, the incredible food sourced from our farms around the Valley and our Single Vineyard Wines. | BOOK NOW |
Dinner & Lunch in the Vineyard
Spend a romantic evening in Napa Valley with a full outdoors sensory experience. Guests will sit in our breathtaking vineyard and enjoy a multi-course dinner paired with our wines.
Please contact Jenny Lynn to discuss details and pricing, and available options for your next private event. info@olettewines.com | 707-927-5688
Prices based on event. Wine Club Discounts apply.
August 2021
OUR TASTING OPTIONS
Thu, Aug 19, 2021 - Fri, Dec 31, 2021
Venue:
1031 McKinstry St.
Contact:
Jenny 707 927 5688,
info@olettewines.com
Olet'te Vineyards and Winery
Downtown Tasting Room @ Feast It Forward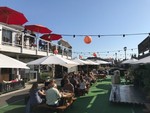 1031 McKinstry Street
Local: (707) 927-5688
info@olettewines.com
Hours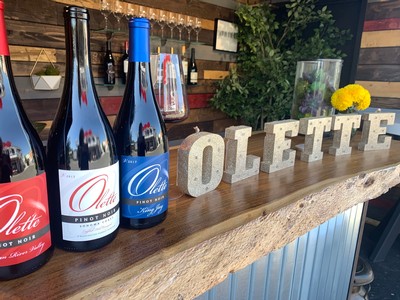 Tastings & Wines Sales : 12 PM- 8pm | Th - Sun
Open to the Public | Olet'te Flights with Limited Wines
Outdoor Seating Only

Book Private Wine Tastings with The Winemaker in the Vineyard or in our Outdoor Wine Garden
Groups of 5-6
In order to meet space requirements, we ask that group reservations for parties of five-six contact us directly.
GROUP RESERVATION
Located in beautiful downtown Napa Valley in a traditionally designed Estate House, our Tasting Room is a stunning and hip wine experience. Visitors can taste our award-winning wines, enjoy our new outdoor wine garden and sip wine from one of our VIP lounges and enjoy views of the Napa River from the wrap-around veranda and deck. With prior appointment, join us for a portfolio wine tasting that highlights our diverse wine offerings, or one of our unique elevated experiences. For the well-being of our guests and staff, we will be implementing the California Wine Institute guidelines.